Fox Harris (RIP) 1936-1988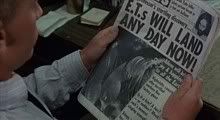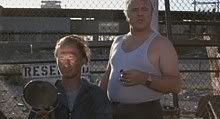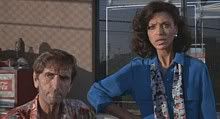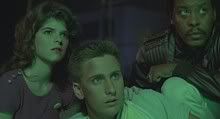 Photos: (Copyright 1984 Universal City Studios)
Site by Trent Reeve
Updated Mar. 15, 2012
This is my tribute to the greatest film of the 1980's. As a fan of punk rock, Repo Man changed my life. When I first discovered the internet I quickly searched for information on the film. I found a wonderful Repo Man Links Page by Robert Cantor but I wanted more. For years I had been collecting posters, articles, videos and everything I could find related to the film. In 2001 I obtained the web domain repomanfilm.com and have been building it ever since.
NEW Repo Man was voted as the eighth best film set in Los Angeles in the last 25 years, by a group of Los Angeles Times writers and editors, with two criteria: "The movie had to communicate some inherent truth about the L.A. experience, and only one film per director was allowed on the list".[2] Entertainment Weekly ranked the film #7 on their list of "The Top 50 Cult Films"[3] and ranked it #3 on their "The Cult 25: The Essential Left-Field Movie Hits Since '83" list.
REPO MAN (1984 Los Angeles) - American Release Date March 2, 1984 - Total American Gross $2,300,000
Frustrated punk rocker Otto (Emilio Estevez) gets fired from his supermarket job after slugging a co-worker (Zander Schloss), and is later dumped by his girlfriend (Jennifer Delgobin) at a party. Wandering the streets in frustration, he is recruited in the repossession of a car by a repo agent (Harry Dean Stanton). After discovering his parents have donated his college fund to a televangelist, he joins the repossession agency (Helping Hand Acceptance Corporation) as an apprentice "repo man". During his training, he is introduced into the mercenary and paranoid world of the drivers, befriended by a UFO conspiracy theorist (Olivia Barash), confronted by rival repo agents (Eddie Velez, & Del Zamora), discovers some of his one-time friends have turned to a life of crime, is lectured to about cosmic unconsciousness by the repo agency grounds worker (Tracey Walter), and finds himself entangled in a web of intrigue concerning a huge repossession bounty on a 1964 Chevy Malibu driven by a lunatic government scientist (Fox Harris), with Top Secret cargo in the trunk...
Director Alex Cox based the film on his own personal Los Angeles horrors and the tutelage of Mark Lewis, a Los Angeles car repossesser and neighbour.
Photos: (Copyright 1984 Universal City Studios)

CREDITS

Director / Screenwriter - Alex Cox
Producers - Jonathan Wacks
Peter McCarthy
Executive Producer - Michael Nesmith
Cinematographer - Robby Muller
Music - Umberto Larriva
Steven J.Hufsteter
Editor - Dennis Dolan
Designers - J. Rae Fox
Linda Burbank
Costumes - Theda de Ramus
Casting - Victoria Thomas
Cast:

Bud Harry - Dean Stanton
Otto - Emilio Estevez
Miller - Tracey Walter
Leila - Olivia Barash
Lite - Sy Richardson
Agent Rogersz - Susan Barnes
J. Frank Parnell - Fox Harris
Oly - Tom Finnegan
Lagarto Rodriguez - Del Zamora
Napo Rodriguez - Eddie Velez
Kevin - Zander Schloss
Debbi - Jennifer Balgobin
Duke - Dick Rude
Archie - Miguel Sandoval
Marlene - Vonetta McGee
Plettschner - Richard Foronjy
Reverend Larry - Bruce White
Agent B - Biff Yeager
Agent E - Ed Pansullo
Agent S - Steve Mattson
Mr Humphries - Charles Hopkins
Mrs Parks - Helen Martin
Miner - John St. Elwood
Delilah - Kelitta Kelly
Motorcycle Cop - Varnum Honey
Ms. Magruder - Sue Kiel
Sheriff - David Chung
UFO Lady - Cynthia Szigeti
English Dustbin Lady - Dorothy Bartlett
Otto Dad - Jonathon Hugger
Otto Mom - Sharon Gregg
Peason - Dale Reynolds
Pakman - Jac MacAnelly
Harry Pace - Con Covert
Repo Wives - Janet Chan
Angelique Pettyjohn
Logan Carter
Laura Sorrenson
Nightclub Band - The Circle Jerks
Scooter Guys - The Untouchables
Stunt Doubles - Thomas Boyd
Rick Barker
Bobby Ellis